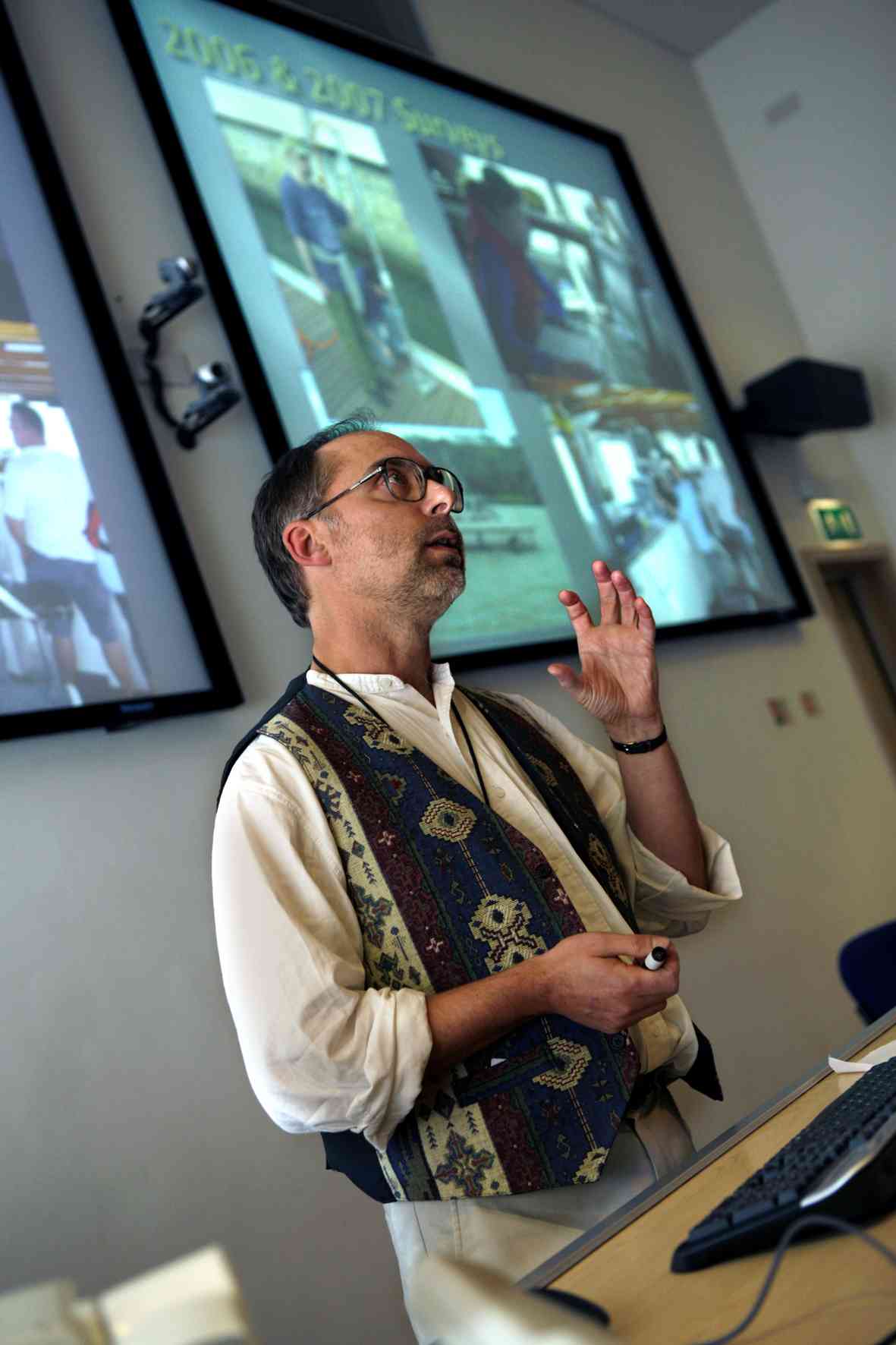 Martin's main focus is maritime archaeology and computing, and holds the position of lecturer at Plymouth University. More recently he has been researching Plymouth in 1620, particularly the defences and reclamation around Sutton Pool.
Raised in Surrey, County Durham and Plymouth, Martin worked as an archaeological conservator for many years for English Heritage, York Archaeological Trust, the Mary Rose Trust, Bristol City Museum, and others. He changed careers to computing and then lecturing, most recently for Plymouth University and in the past for Bristol and Exeter Universities. 
He is a Government Licensee for the Protected Cattewater wreck, and has undertaken surveys on the site with students and local divers, as well as research into the finds from the 1970s excavations held by Plymouth City Museum & Art Gallery. His research interests also include the archaeology of ropemaking, the study/recording of hulks, tide mills wrecks, such as that of the East Indiaman Dutton in Plymouth Sound in 1796 and the James Eagan Layne in Whitsand Bay in 1944. 
Martin is currently Chair of Plymouth Archaeology Society and has been an historic advisor to the Virtual Mayflower Team.