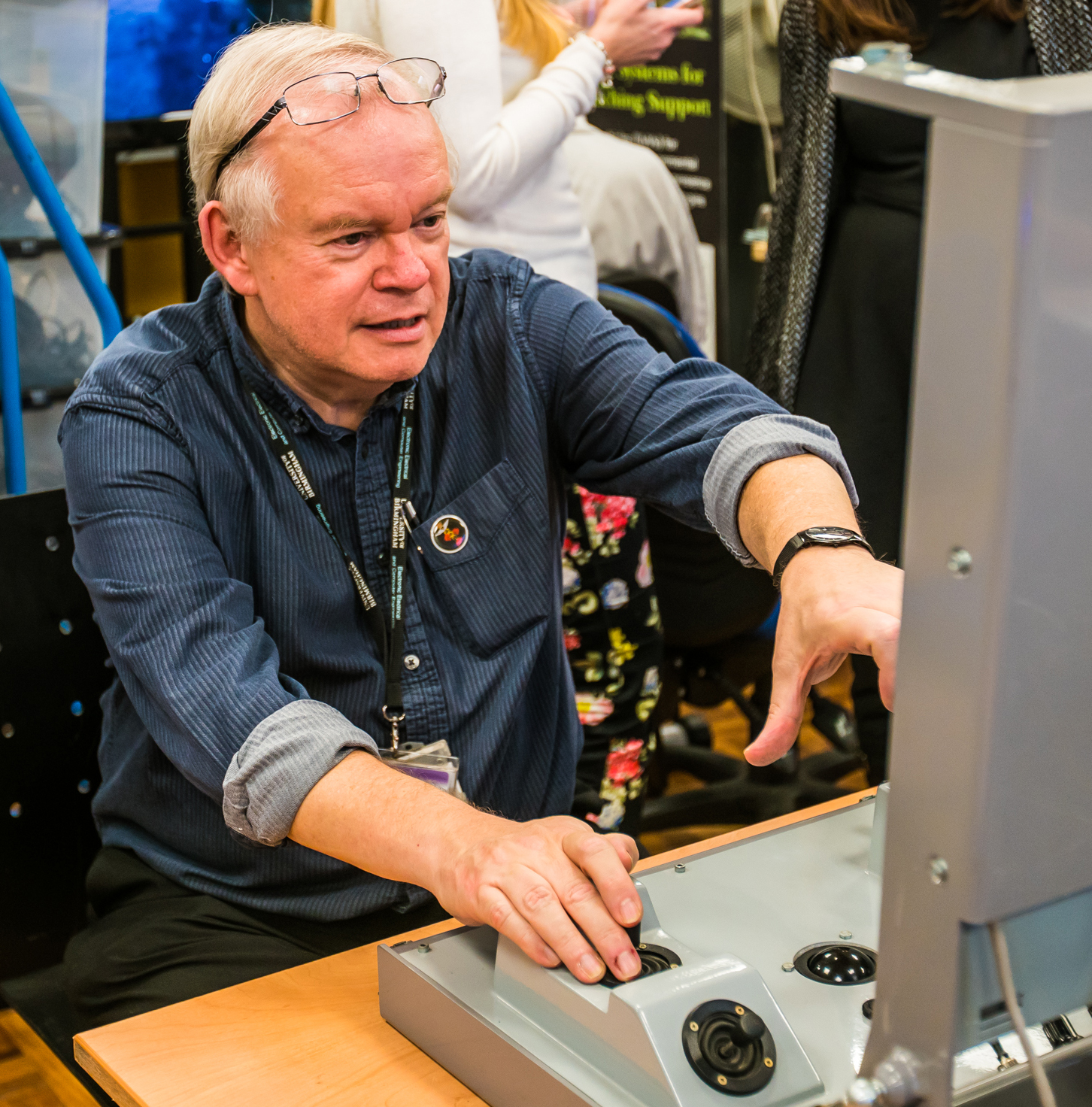 Plymouth born and bred, Professor Bob Stone is the Virtual Mayflower's team leader. A human factors specialist, he has been involved in the VR and AR arena for 35 years, conducting and leading projects in defence, healthcare, engineering, aerospace and heritage.
A 35-year, multi award-winning "veteran" of the international Virtual, Augmented and Mixed Reality community, he has spent half of this time in the commercial sector and the other half in academia (University of Birmingham).
In 1993, whilst researching VR and telerobotics at the UK's National Advanced Robotics Centre, Bob established the world's first industrial VR team, launching a countrywide collaborative VR initiative, wholly funded by industry. Bob's research has taken him from Royal Navy vessels conducting close-range weapons and missile trials to underwater operations onboard submarines and rescue submersibles; and from search-and-rescue helicopter missions to operating theatres and medical units throughout the UK, US and South Africa.
Today, as well as his defence and healthcare simulation interests, Bob is passionate about the role VR, AR and MR has to play in digital heritage – "making the invisible visible" – bringing objects, sites and historical events to life for the purposes of education and public engagement.